Curb Appeal & Why You Need It!
Curb Appeal" is a term professionals in the Staging industry use to describe the level of attractiveness your property exhibits by observing it from the street.   If you are lacking in Curb Appeal then your property may need some work before you list it!
Why is Curb Appeal important? Curb Appeal is important because it gets buyers through the door and makes a great first impression.  If buyers show up at a property where the exterior has clearly not been maintained and is unattractive, they get a preconception that the house has not been maintained on the inside either.  Their expectations of the home significantly drop. You want to send the right message to potential home buyers so they get the best first impression of your property
Most potential buyers drive by a home after viewing it on the internet first. If they see a poorly maintained exterior and an over-grown lawn or garden, they might not come back to visit the inside. Another circumstance is when you can't see the house behind the massive trees and bushes blocking the wonderful view of your beautiful home.  When greenery is concealing your house you probably need to do some trimming to make sure the property and house number are viewable. There is nothing more frustrating for potential buyers than not being able to find the right house because they can't see the house number.
Staging Tips for Beautiful Curb Appeal!

Paint the exterior if it's absolutely needed
Power wash the exterior if it just needs a good cleaning
Fix broken porches, wood panels, etc.
Repair walkways
Weed between cracks in the walkways
Weed the gardens
Trim shrubs and  bushes to make them look groomed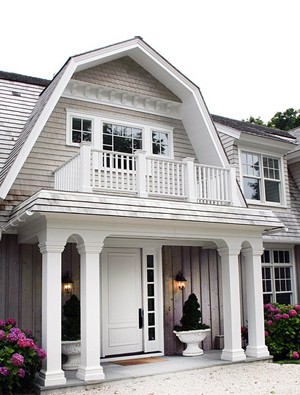 More Staging Tips for Beautiful Curb Appeal!
Trim shrubs and  bushes to make them look groomed
Add a few flowers or planters in the gardens or on the porch
Add a nice sitting area on the porch (click here for our blog on interior/exterior spaces)
Make sure there are one or two lights greeting the viewers near the entrance or on the walkway
Make sure the house number is clearly readable and in full sight
Remove any clutter from the lawn
Mow and water the lawn 
Make sure the walkways are shovelled in the winter 
Always try to keep a home bright, clean, and green because a home that shows well, sells well!
For more Toronto Home Staging Tips from our Expert Home Stagers please check out the rest of blog posts below!